It's summer and the kids are home. You've fed them lunch, cleaned up the mess, found something to keep them occupied and now it's time to feed yourself! One of the biggest health mistakes I made as a young mom was not eating lunch. I remember thinking "I'll eat when they go down for a nap" and it would never happen. Which left them with a cranky mom, who would then eat an unhealthy snack.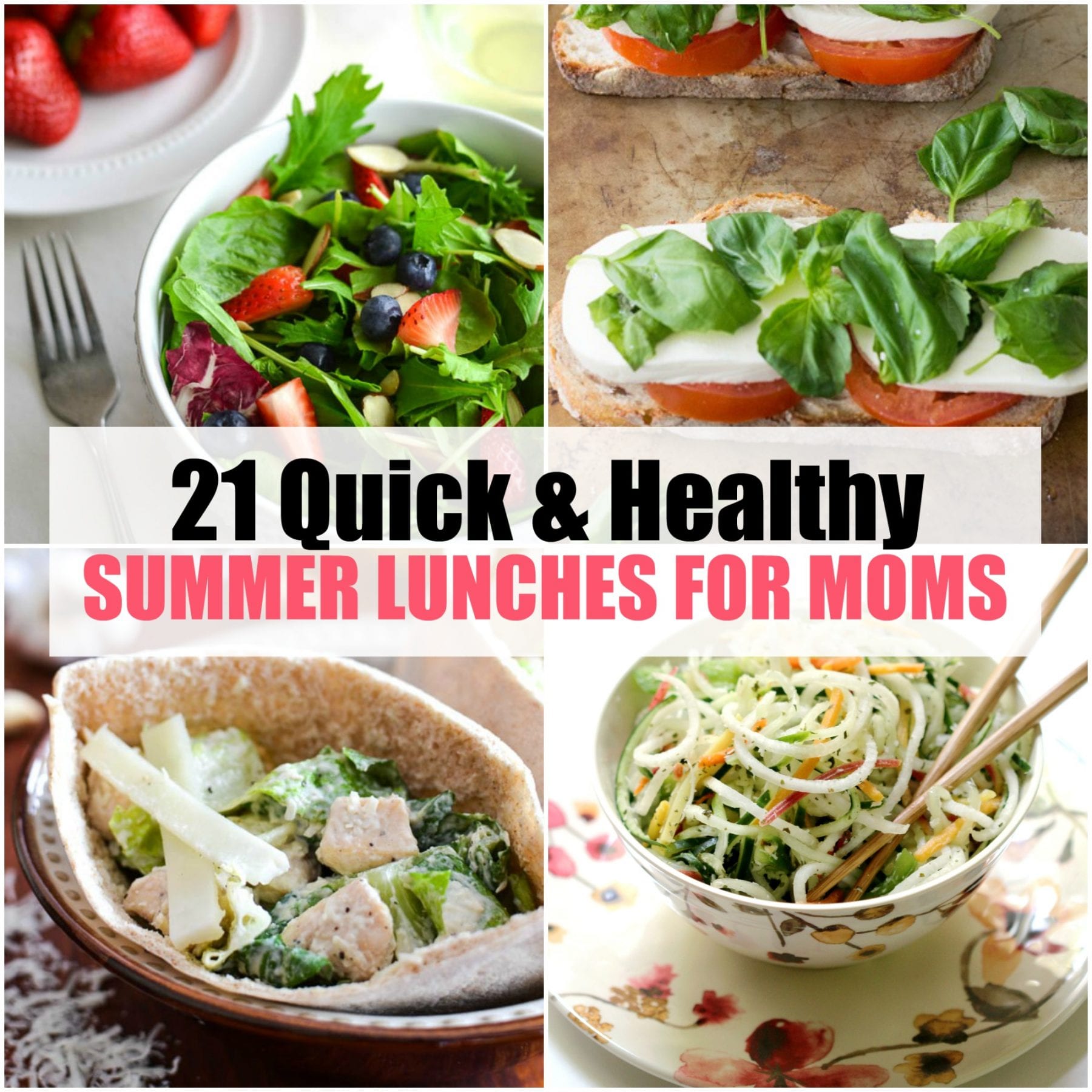 Now that my kids are older, summers are easier but we still all have to eat! This summer I'd like to make an effort to not only plan ahead for dinner, but lunches as well. From salads and sandwiches, to vegan and gluten free options, here are some healthy summer lunches for all.
Salads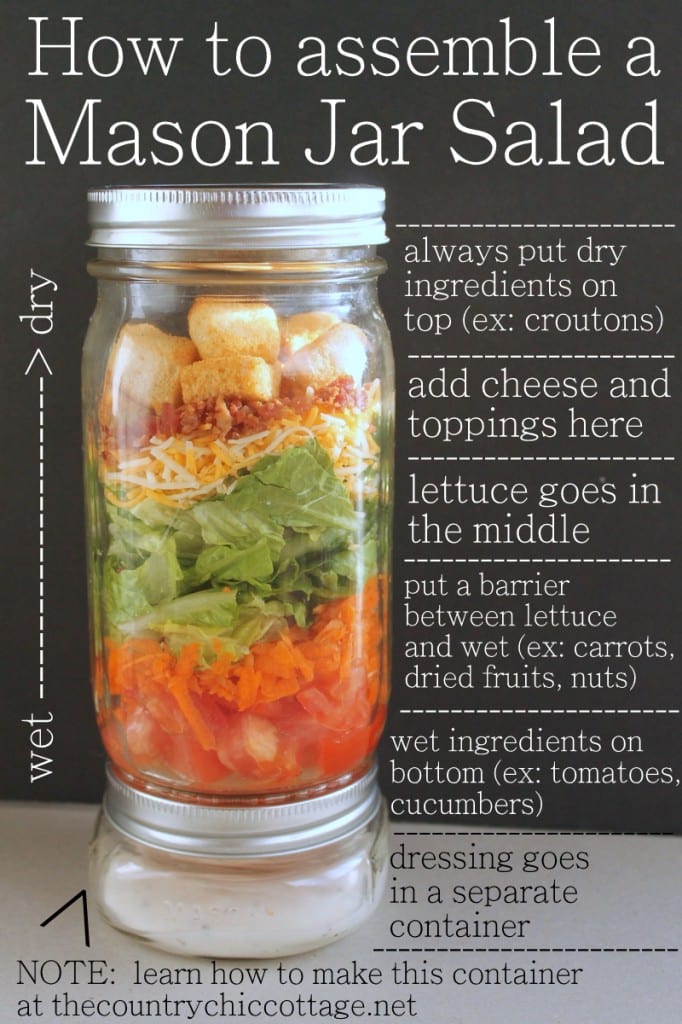 "Serve up fun all year long by serving up various mason jar salads. Learn the basics of assembling a salad in a jar below plus get tons of great recipes so you can give this one a go. Salads in a mason jar are a great way to eat healthier all year long."
Tortellini Chickpea Pasta Salad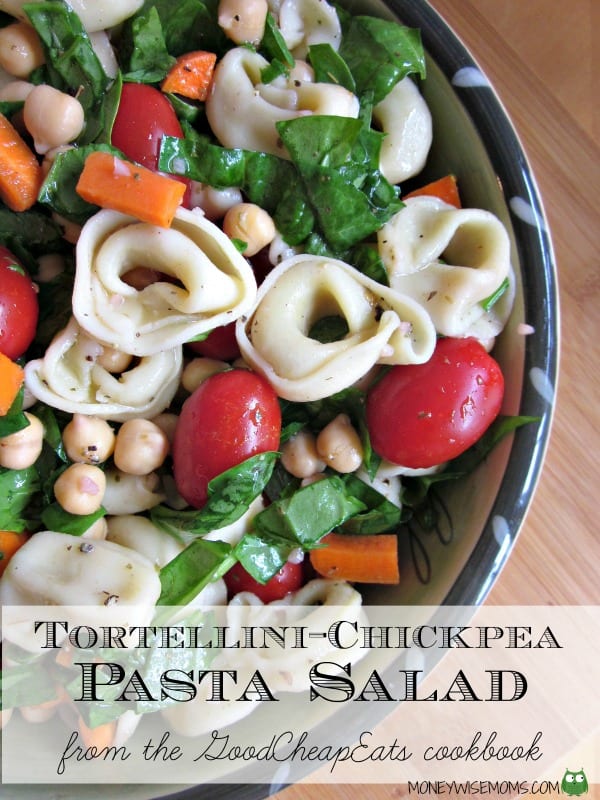 "My family just loved this Tortellini Chickpea Pasta Salad, found on page 268 (or print it below). It's the kind of pasta salad that's tasty either warm or chilled. It will store in the fridge for up to four days."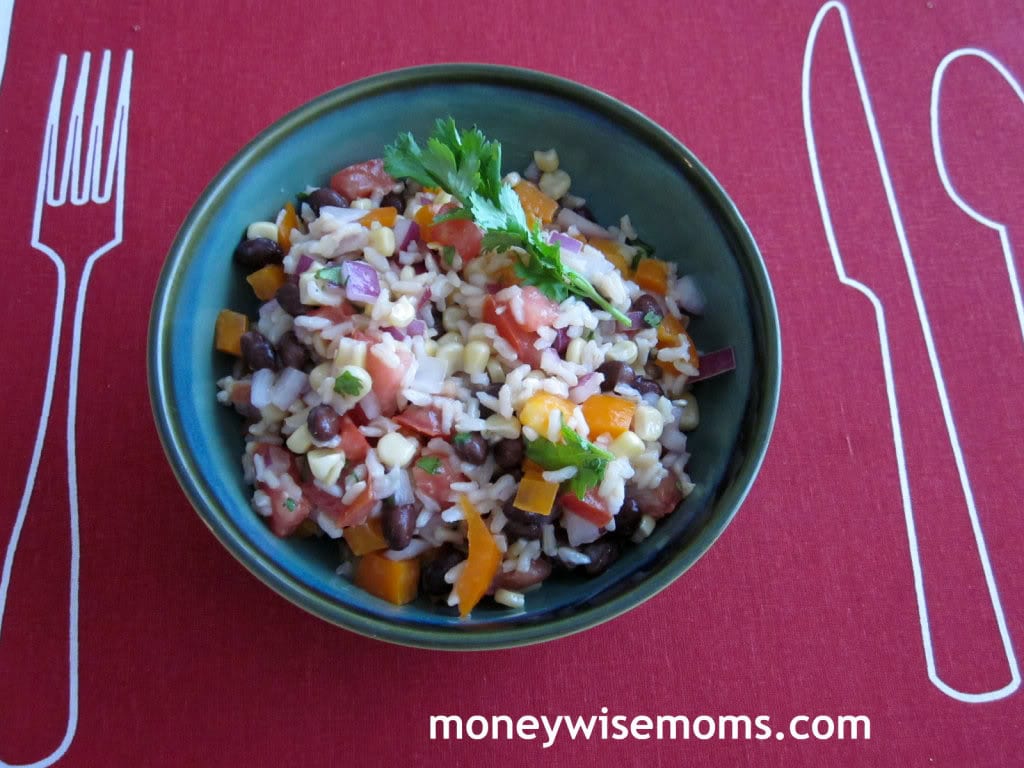 "In my search for summer meals that I can prep early in the day, this Rainbow Rice Salad fit the bill perfectly. It has all our favorite veggies–tomatoes, peppers, and corn–with a kicky cilantro lime dressing."
Chipotle Chicken, Corn and Tomato Salad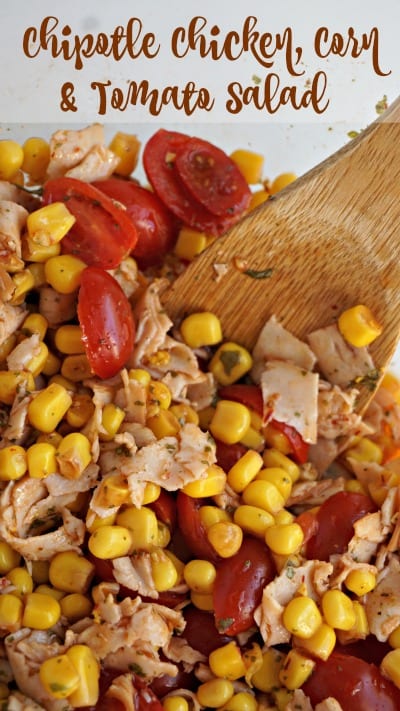 "As far as ingredients goes, the lean protein in the Oscar Mayer Selects Natural Slow Roasted Chicken Breast as well as the fresh tomatoes and corn makes it a lunch that fits into a healthful diet. Oscar Mayer Selects Natural is a great choice for for quality cold cuts that have no artificial ingredients and delicious taste."
Spinach Salad with Pomegranate Vinaigrette Dressing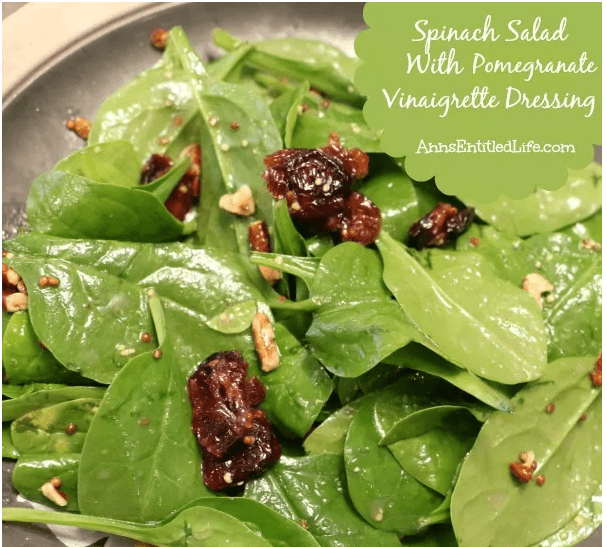 "Fresh spinach, dried cranberries and walnuts tossed with a tangy, great tasting pomegranate dressing. The results are wonderfully unexpected, and completely delicious."
Berry Almond Salad w/ Strawberry Goat Cheese Vinaigrette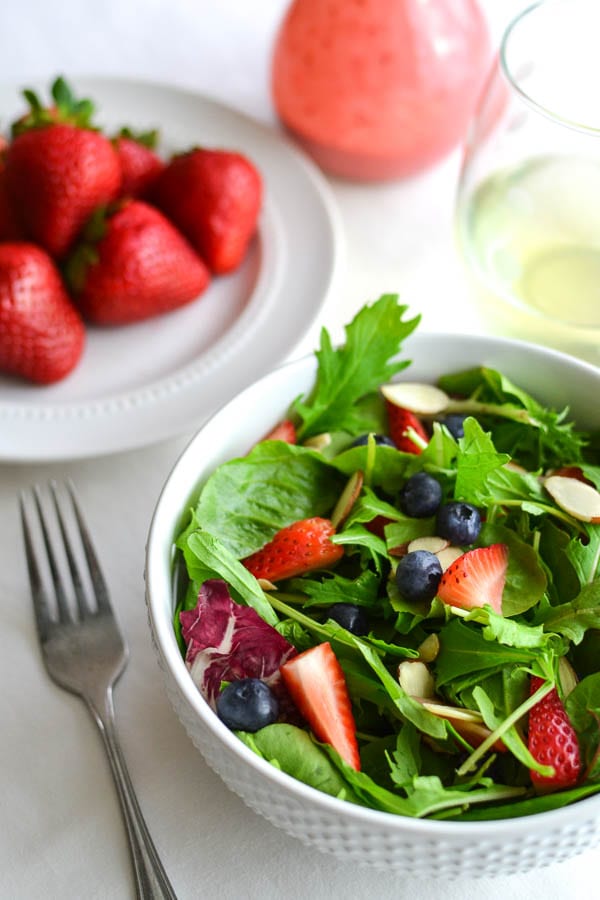 "This beautiful combination of berries, goat cheese and basil make this healthy, 21 Day Fix approved salad something that I look forward to all morning!"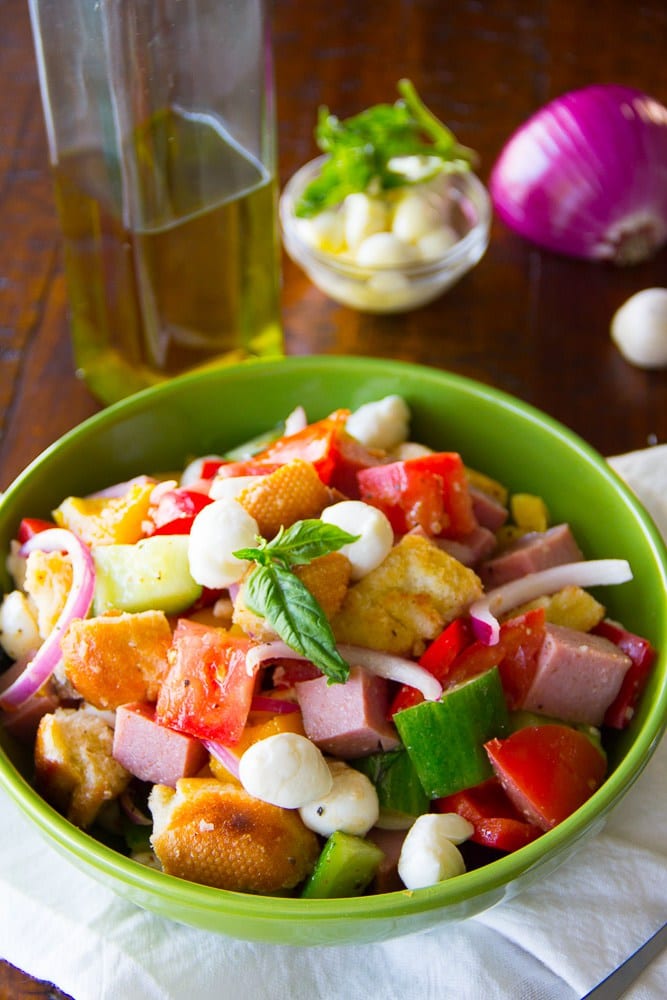 "Stale bread tossed with turkey pastrami, ripe tomatoes, peppers, cucumbers, red onion, fresh mozzarella and a champagne vinaigrette makes for a delicious picnic lunch!"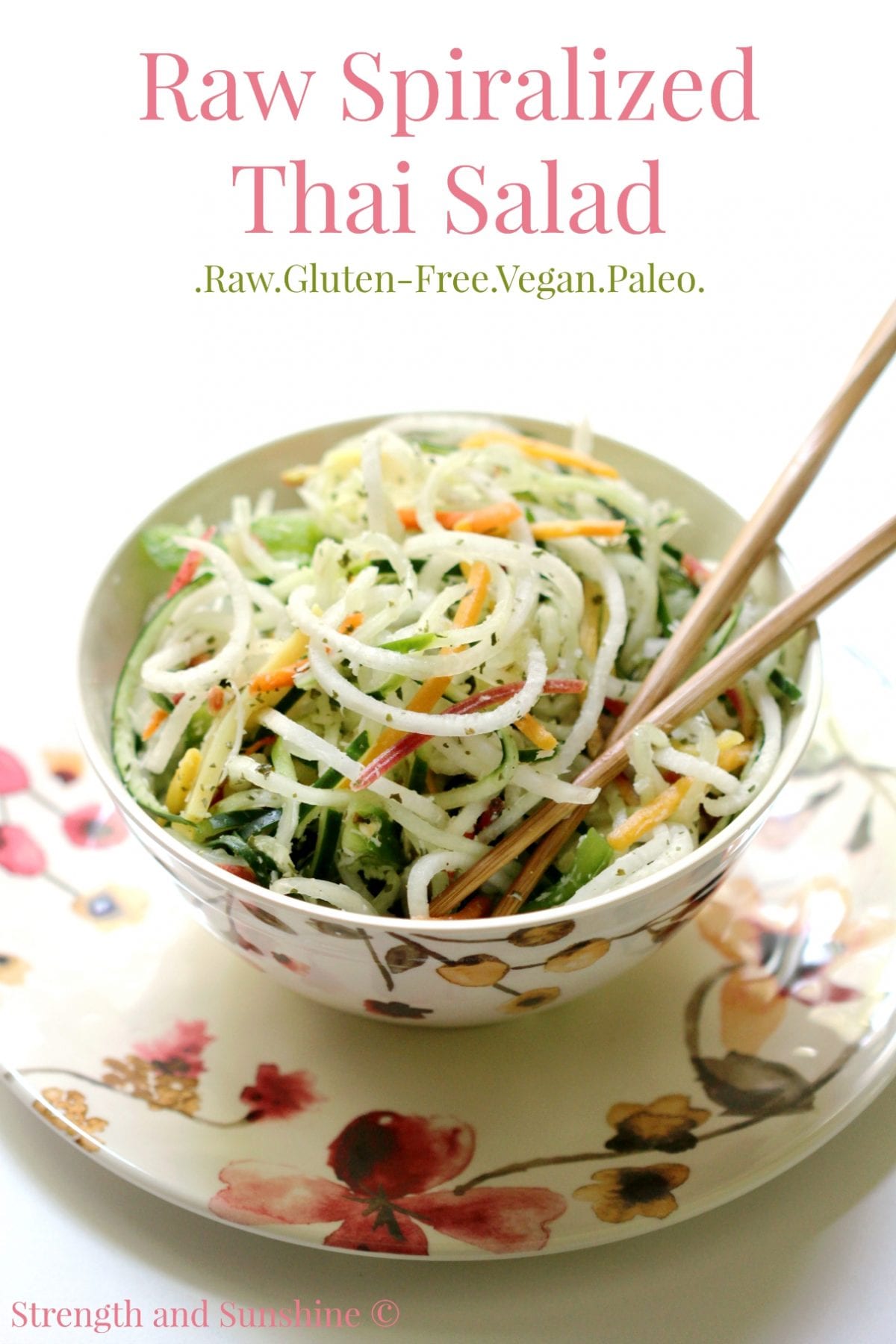 "Who ever said veggies were boring? This Spiralized Thai Salad is all veggie, all raw, and exploding with flavor! If you aren't a veggie lover yet, you will be after tasting this gluten-free and vegan spiralized salad!"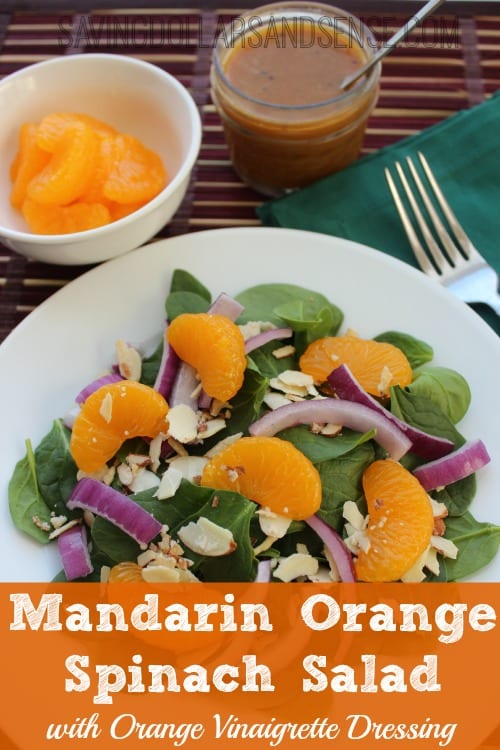 "Am I the only one who is ready for all my favorite springtime recipes? This Mandarin Orange Spinach Salad with Orange Vinaigrette Dressing is calling my name today!"
Pasta Salad with Balsamic Vinaigrette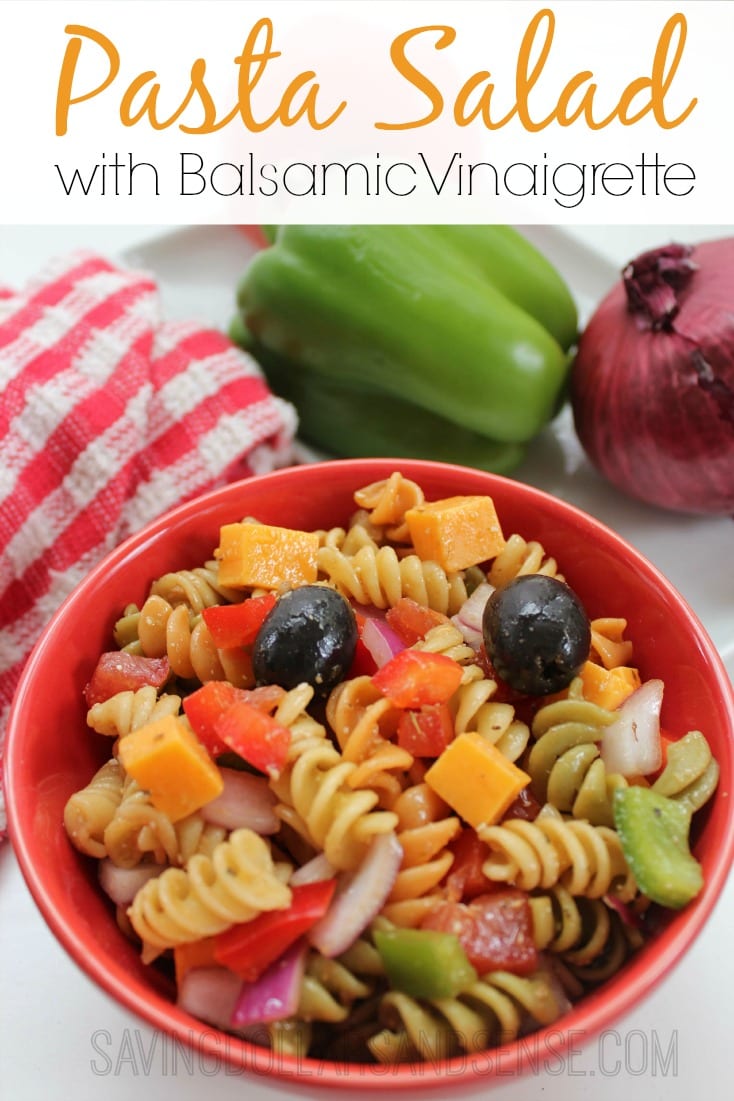 "This Pasta Salad with Balsamic Vinaigrette is the perfect dish to go with just about any barbecue meal."
Colorful Greek Chicken Salad Plate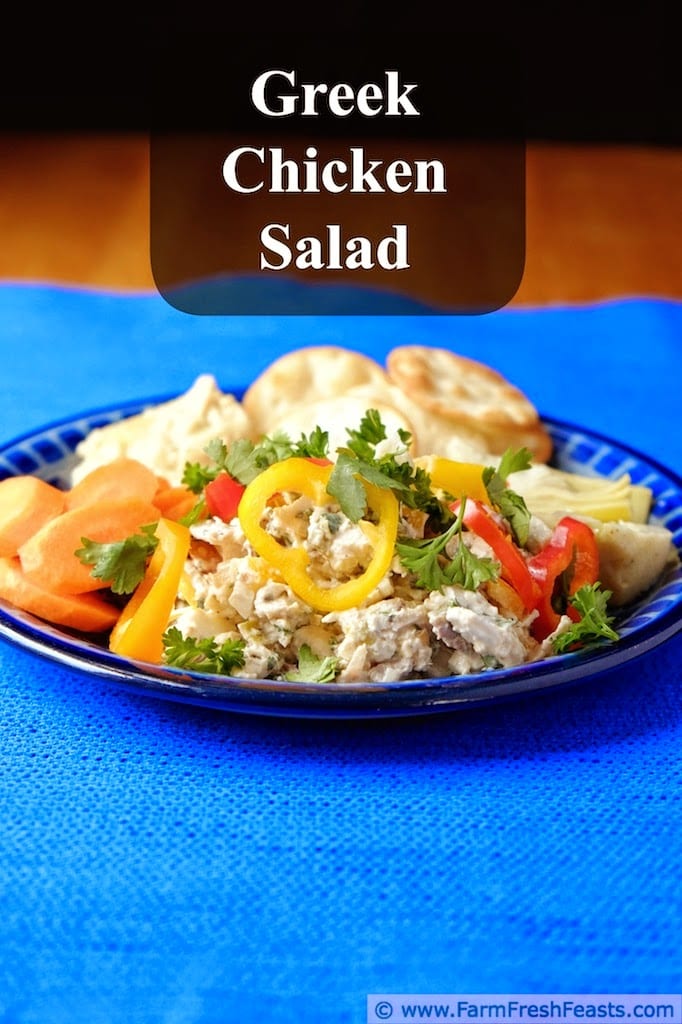 "Greek yogurt seasoned with herbs, vegetables, chicken and cheese served alongside a colorful bed of vegetables, hummus, and pita chips for a simple summer salad plate."
Hearty Avocado & Turkey Salad w/ Greek Dressing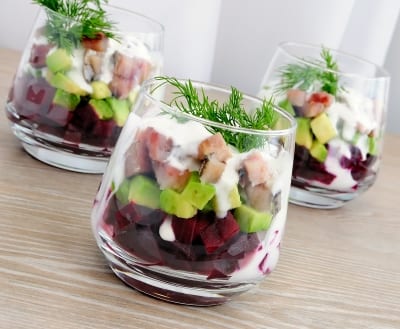 "This avocado and turkey salad skips the lettuce and gives you a protein filled meal that will leave you feeling full and satisfied."
Sandwiches/Wraps/Quesadillas
Avocado Salmon Sandwich Spread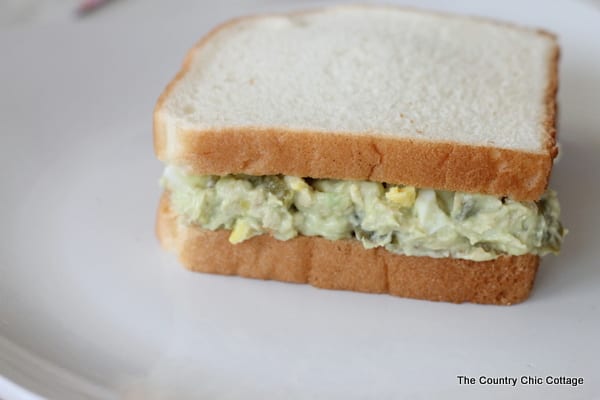 "My avocado salmon sandwich spread is perfect for a great low fat lunch alternative. The avocado makes a perfect creamy substitute for high fat mayo in this wonderful sandwich."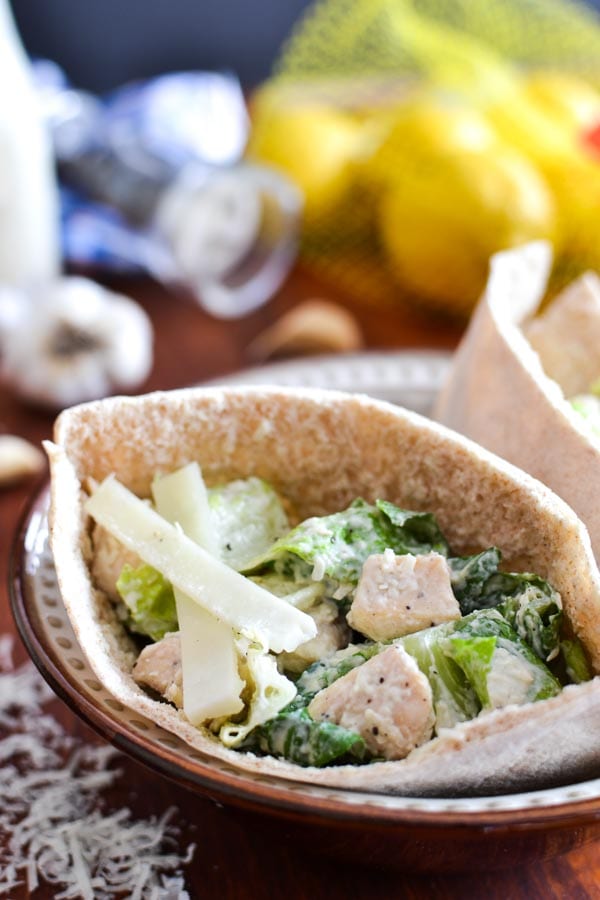 "This pita pocket is my husband's new favorite lunch and definitely a go-to for both of us, it really is pretty fantastic. Plus, it's super convenient."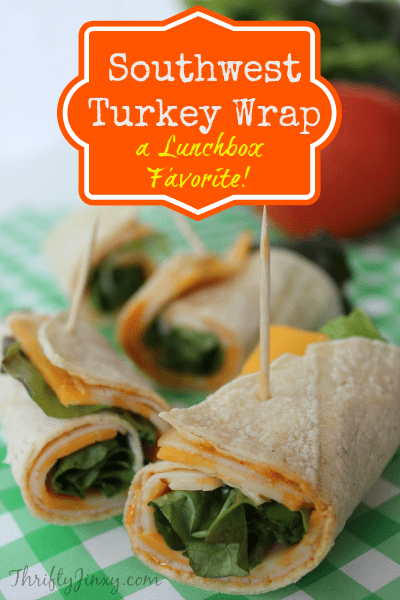 "This Southwest Turkey Wrap recipe with a tangy homemade sauce is a great way to spice things up a bit. If you don't like things spicy, you can leave out the chipotle chile and it will still be very tasty!"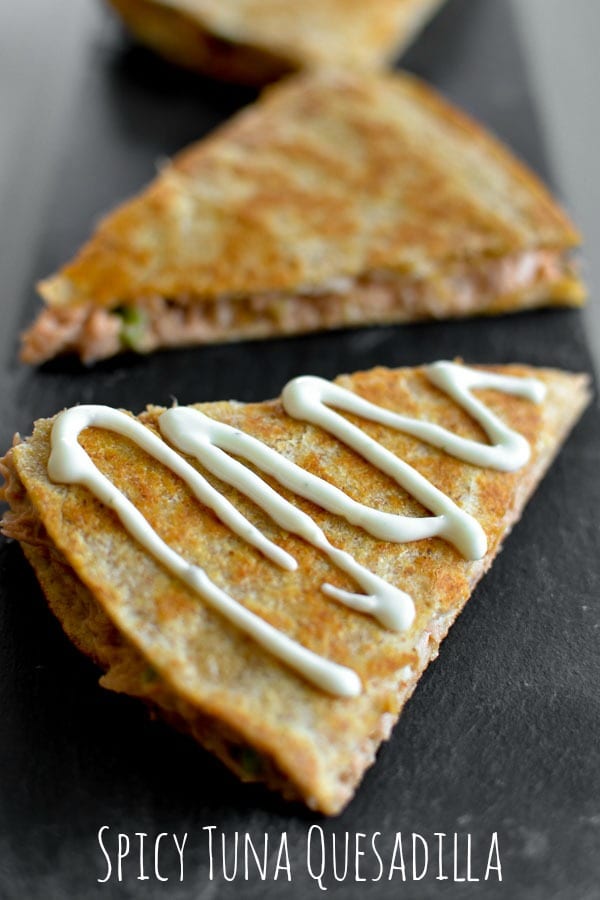 "This quick and easy lunch finally gives us something different to do with that protein powerhouse, canned tuna! It's crispy, cheesy, flavorful deliciousness and it's completely 21 Day Fix approved!"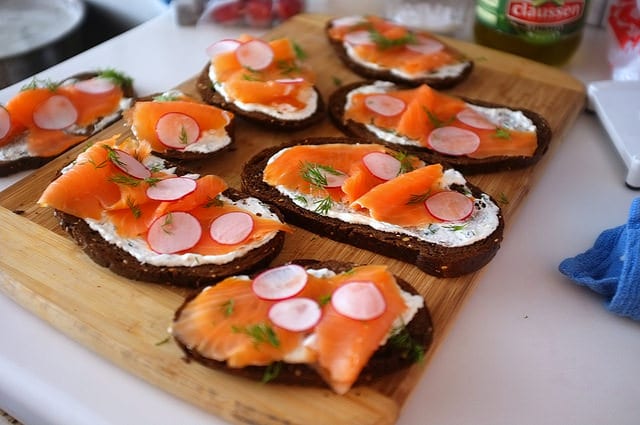 "This is breakfast in Sweden and Denmark and Norway. This is their oatmeal."
Chicken Salad with Grapes, Apples and Tarragon-Yogurt Dressing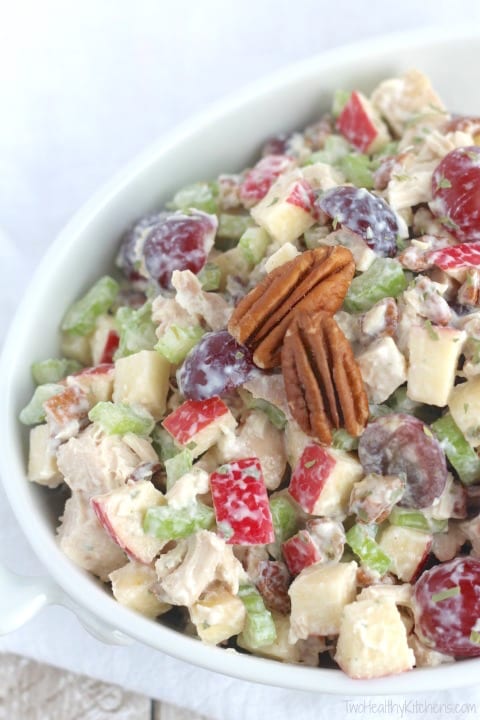 "This delicious chicken salad is bursting with juicy grapes, crisp apples and crunchy pecans, topped off with a you'd-never-guess-it's-healthy dressing (secret ingredient alert!). It's just as fabulous as a weekday sandwich or at a casual picnic as it is at a bridal shower, Mother's Day tea or ladies' lunch."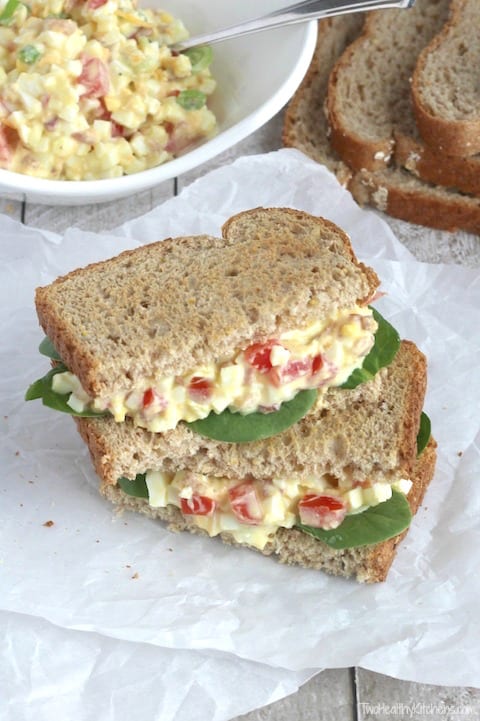 "All the crowd-pleasing flavors of a BLT sandwich, in a healthy egg salad recipe! The perfect potluck salad for summer picnics … and the best-ever way to use up all those hard-boiled eggs each Easter! So versatile, too – it's delicious as a sandwich or as a salad, nestled into leafy greens … even as a dip with whole grain crackers!"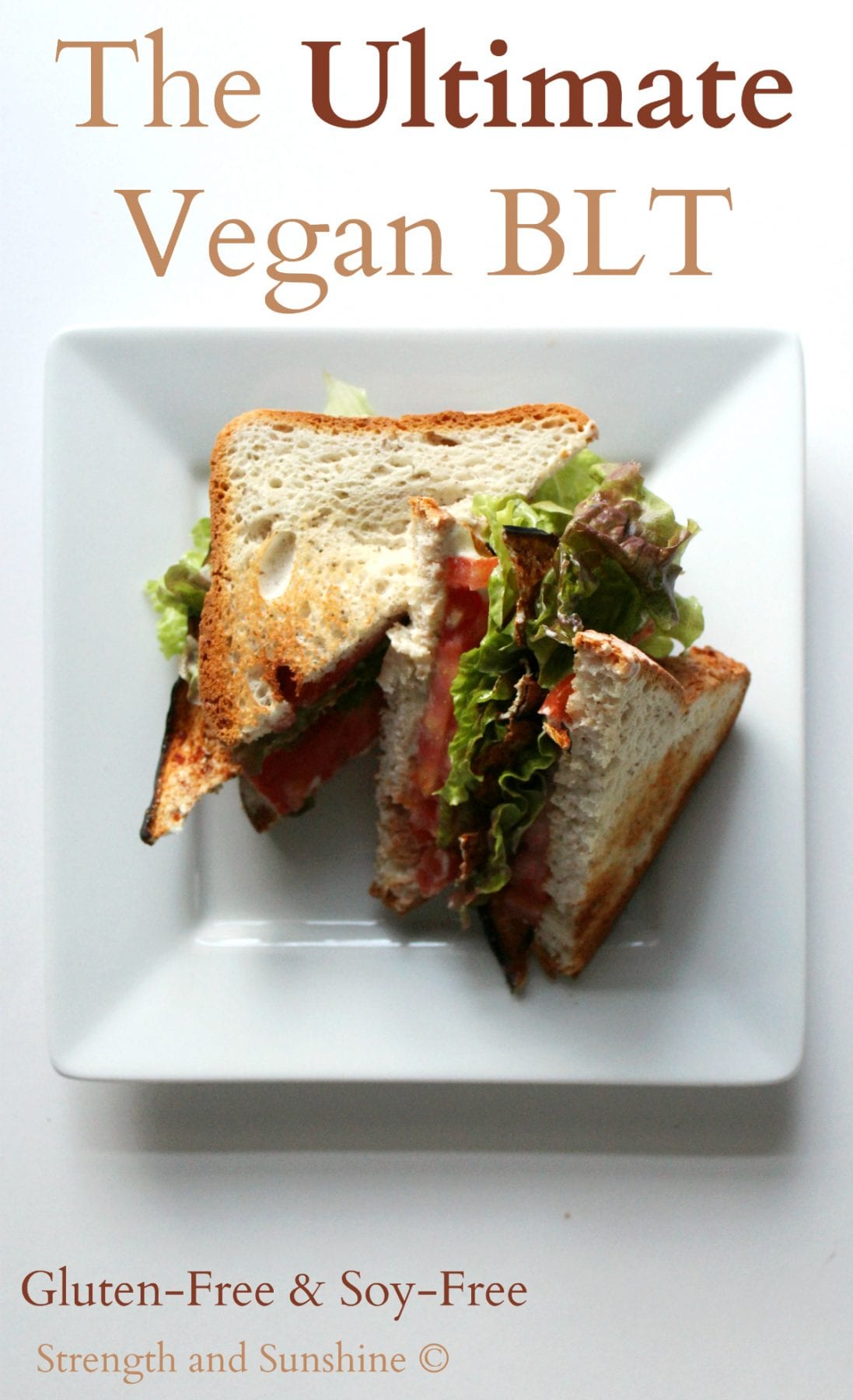 "The Ultimate Vegan BLT that's also gluten-free and soy-free. Smoky eggplant bacon, crisp lettuce, ripe tomato, and a homemade tahini based mayo, sandwiched between two toasty pieces of your favorite bread. Lunchtime will never be boring again!"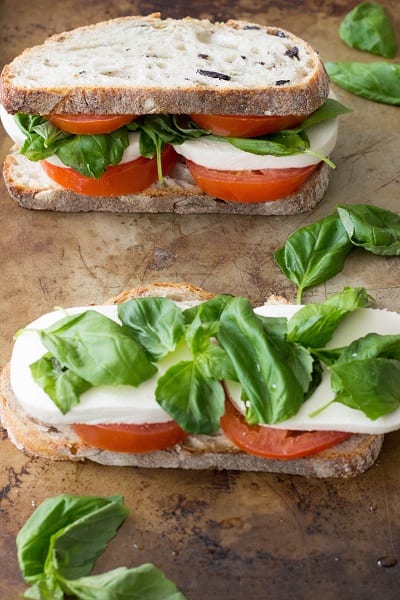 "The beauty of a caprese sandwich is that it's simple to make, yet satisfying. Light yet filling. A little bit of Italy, or what I imagine Italy would be, in every bite."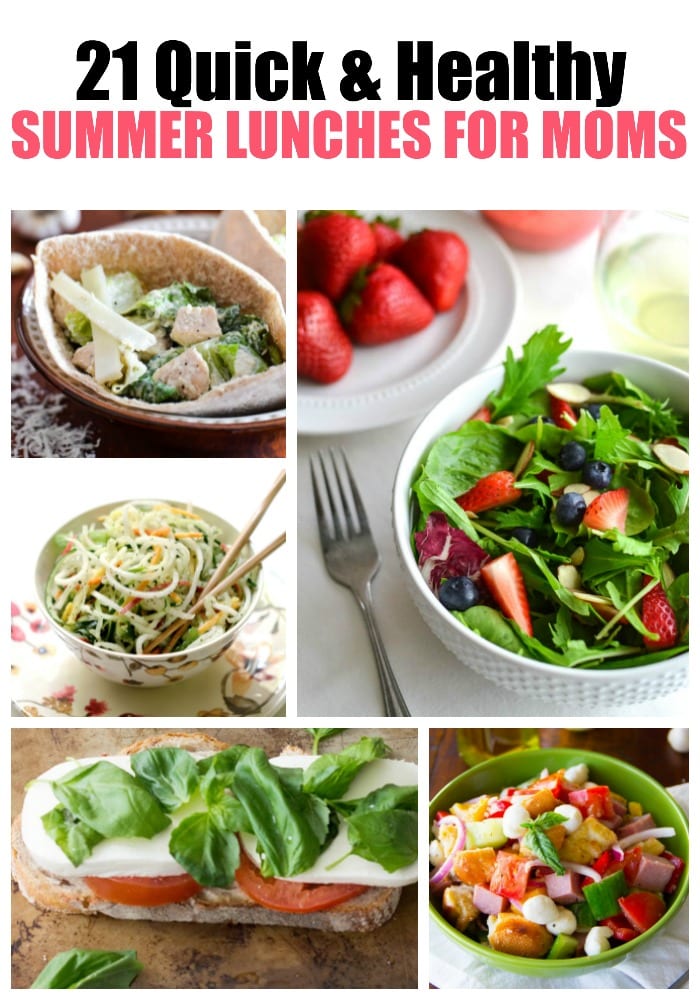 The post 21 Quick and Healthy Summer Lunches for Moms appeared first on Mom Fabulous.