These 10 no heat hairstyles are exactly what your hair has been begging for!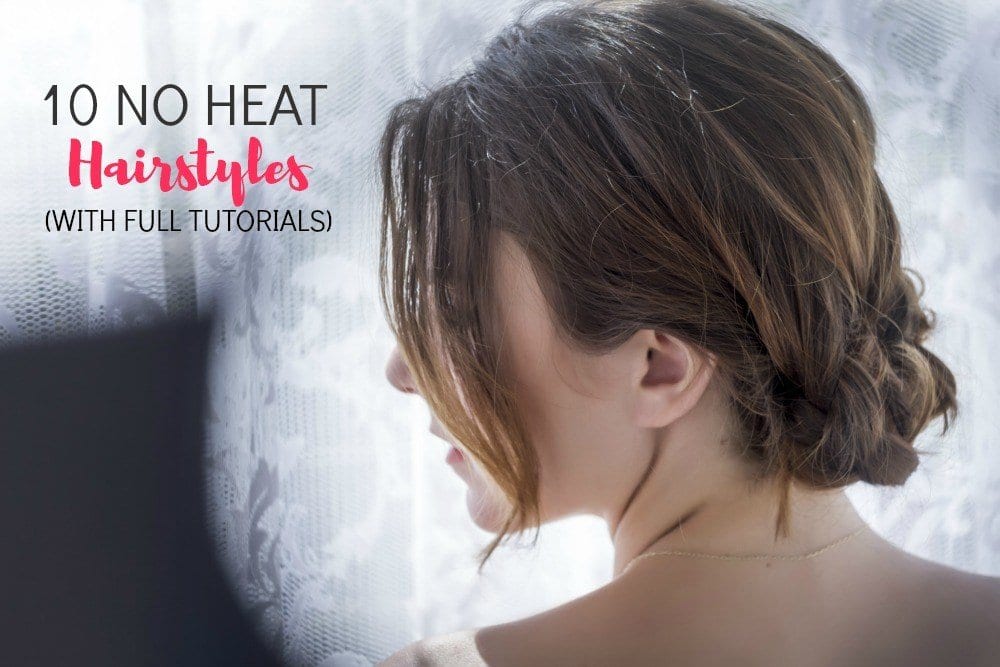 Whether you're trying to grow your hair out, bring some life to your locks or shave a few minutes off your morning routine, having a few no heat hairstyles under your belt is a good idea. They can be super beneficial for a number of reasons, the health of your hair being the biggest.
Benefits of No Heat on Hair
Some women participate in a no-heat challenge, usually starting around the end of May, and going through the summer months. If going that long seems a little drastic, try it for 2 weeks and see how your hair benefits from the lack of hair dryers, curling wands and straightening irons.
Some of the benefits of going without heat are:
You can focus on taking care of your hair more than styling it and reap the benefits
Less heat means less breakage
You'll learn to embrace the natural hair you've been given (and maybe fall in love with your hair again)
Breaking up with your hair tools is invigorating
Product Recommendations for No-Heat Hairstyles
I don't know about you, but if I went with no heat AND no products, no one would want to be seen in public with me. Those mug shot photos we see where the woman's hair is one hot mess – that's what I look like. So, hair product it is!
Here are a few product recommendations:
Alright, let's get into the no heat hairstyle tutorials, shall we?
10 No Heat Hairstyles with Full Tutorials
3 Easy No Heat Hairstyles for Summer
Hairstyles shown in video are: Fishtail braids, Twisted Bangs, Half Up French Braid into a Messy Bun
Products mentioned in video are: Kerastase Dry Shampoo
Heatless Wavy Hair Tutorial
3 Cute & Easy No Heat Hairstyles
No Heat Hairstyles for Summer Vacation
How to Curl Hair without Heat
3 NO HEAT Hairstyles
Hairstyles shown in video are: Milkmaid, Braided Bun, & Cascading Side Braid
Messy Bun with a Braided Wrap
Soft Twist-wrapped Bun Tutorial
2 Minute Hair Tuck
The Messiest of Buns Tutorial
If you enjoyed this post all about No Heat Hairstyles, please share it on social media or pin it on Pinterest to save for later!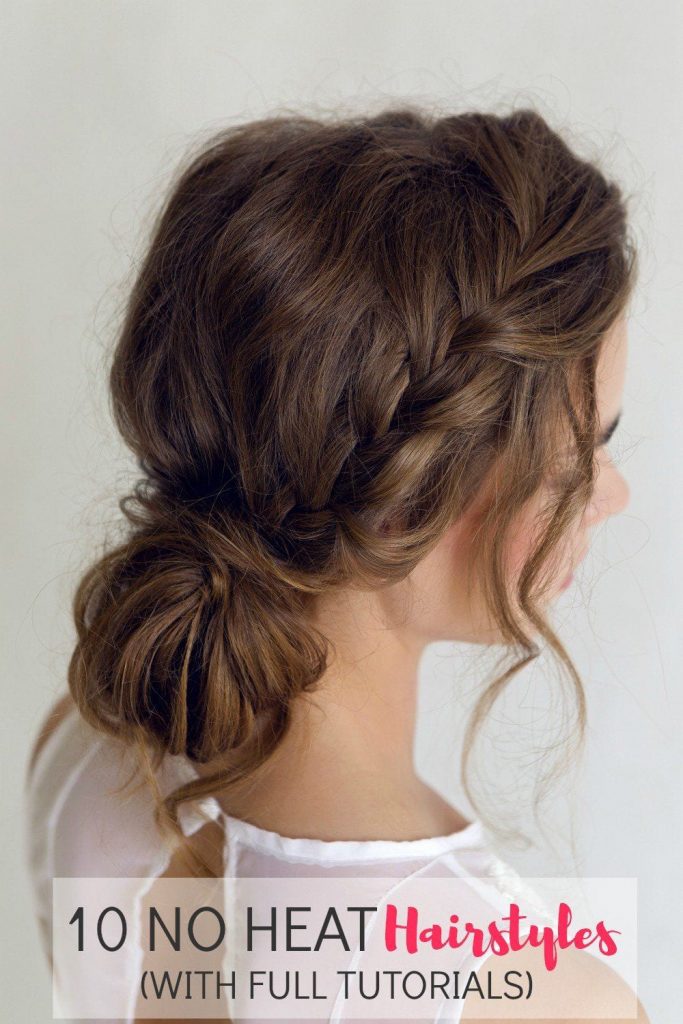 The post 10 No Heat Hairstyles with Full Tutorials appeared first on Mom Fabulous.